Our Little Dragons program is specially designed to engage and inspire 5 to 8 year olds. Using skill based games, obstacle courses and simple movements like rolls and tumbles, kids learn basic karate techniques and develop their movement and coordination. We also teach kids age-appropriate self-defence skills, such as the importance of not wandering off on their own.
But the best part of karate is not any kick, strike or block. The most powerful skills we teach are those of resilience, self-control, positive attitude and respect for self and others. These skills build strong foundations for success at school and beyond.
Benefits of Karate
improve concentration, self-control and confidence
respect for self and others, teamwork and positive attitude
improve hand-eye coordination, balance and agility
improve health and fitness
a sense of accomplishment from mastering physical and mental challenges that increase in difficulty as skills improve
make friends and be part of an encouraging community of students all striving to fulfil their highest potential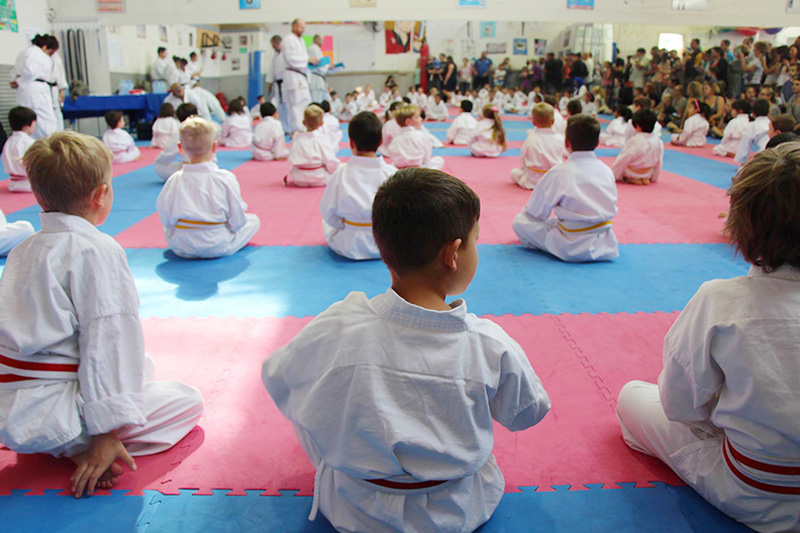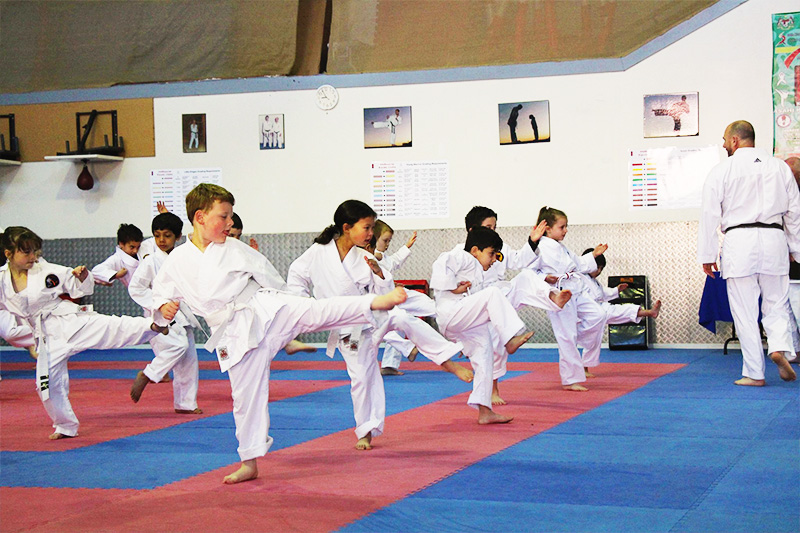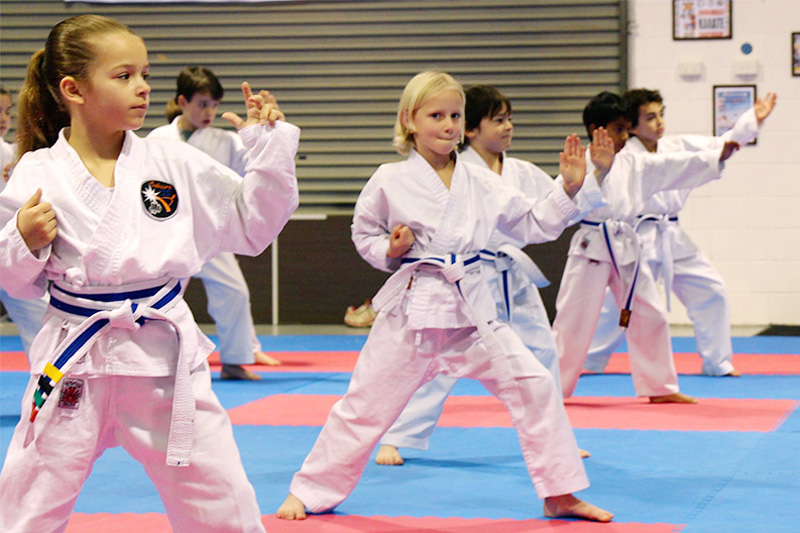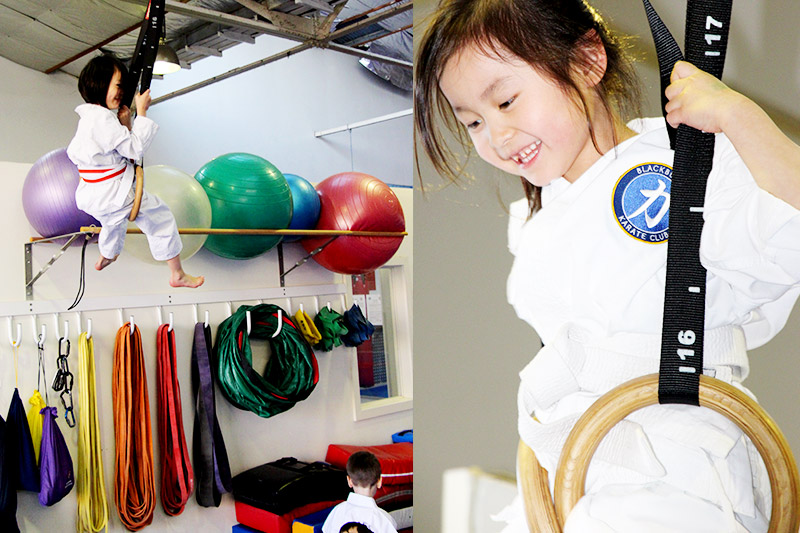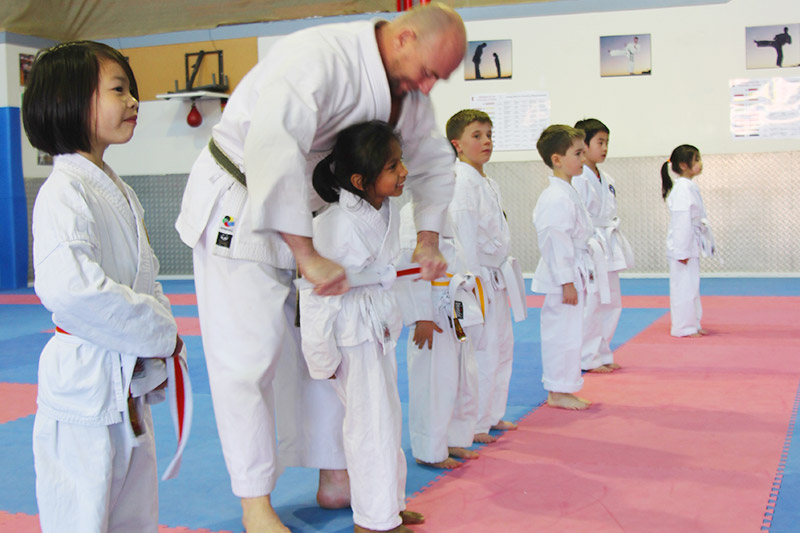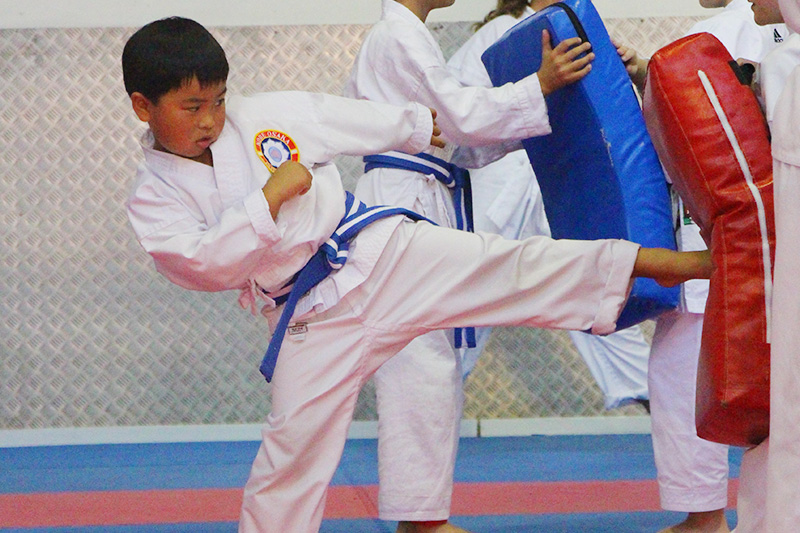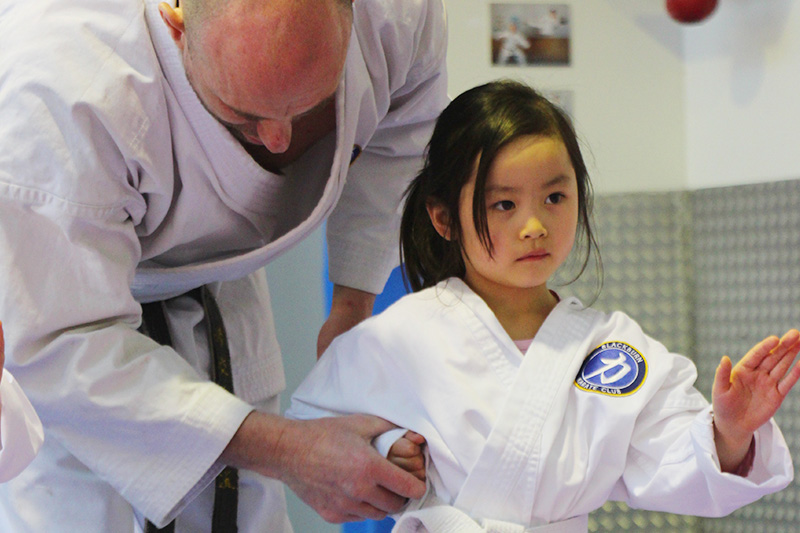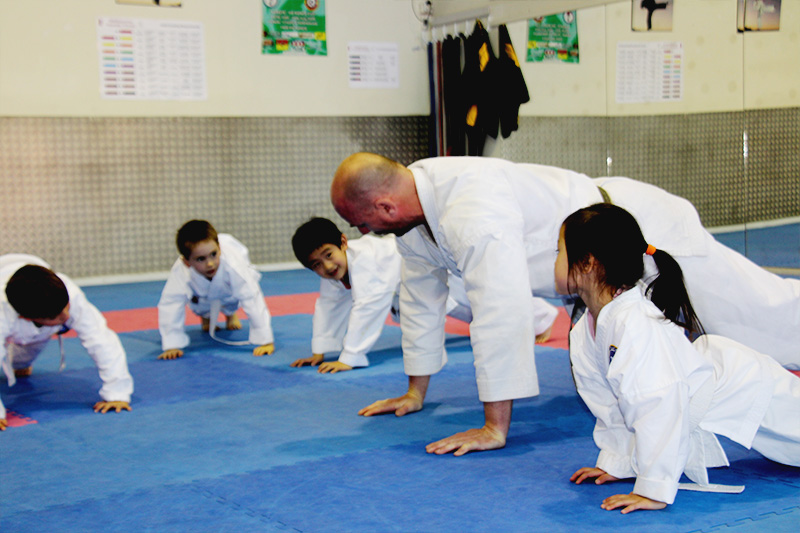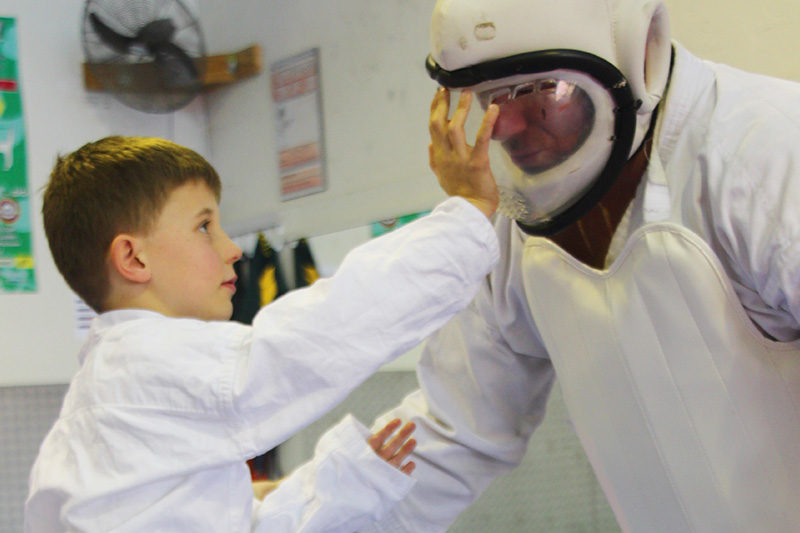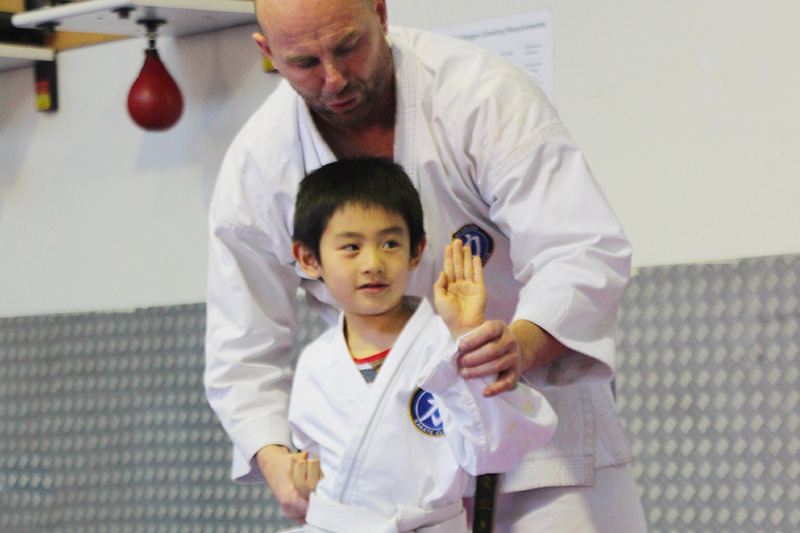 Many parents tell us that our programs have given their young children greater confidence and improved concentration during those critical early education years. With a good balance of boys and girls in all our classes, we are proud to provide a fun and friendly environment for every child.
Beginner Timetable
Little Dragons Beginner (5-8 years) – White and Red Belt
| Monday | Tuesday | Wednesday | Thursday | Friday | Saturday |
| --- | --- | --- | --- | --- | --- |
| 4:30-5:00pm | – | 4:30-5:00pm | – | – | 9:30-10am |
Class Structure
Our Little Dragons classes include
basics of how to block, strike and kick

kata (choreographed patterns of movement)

age appropriate self-defence skills

techniques for increasing power and speed

balance and coordination exercises

games designed to encourage positive self-belief, teamwork and concentration.
Little Dragon Black Belt
The Little Dragon Black Belt is the culmination of more than 3 years training. It shows a willingness to improve both physically and mentally. The dedication and discipline required shows real strength of character.  It is an outstanding achievement for those who earn it.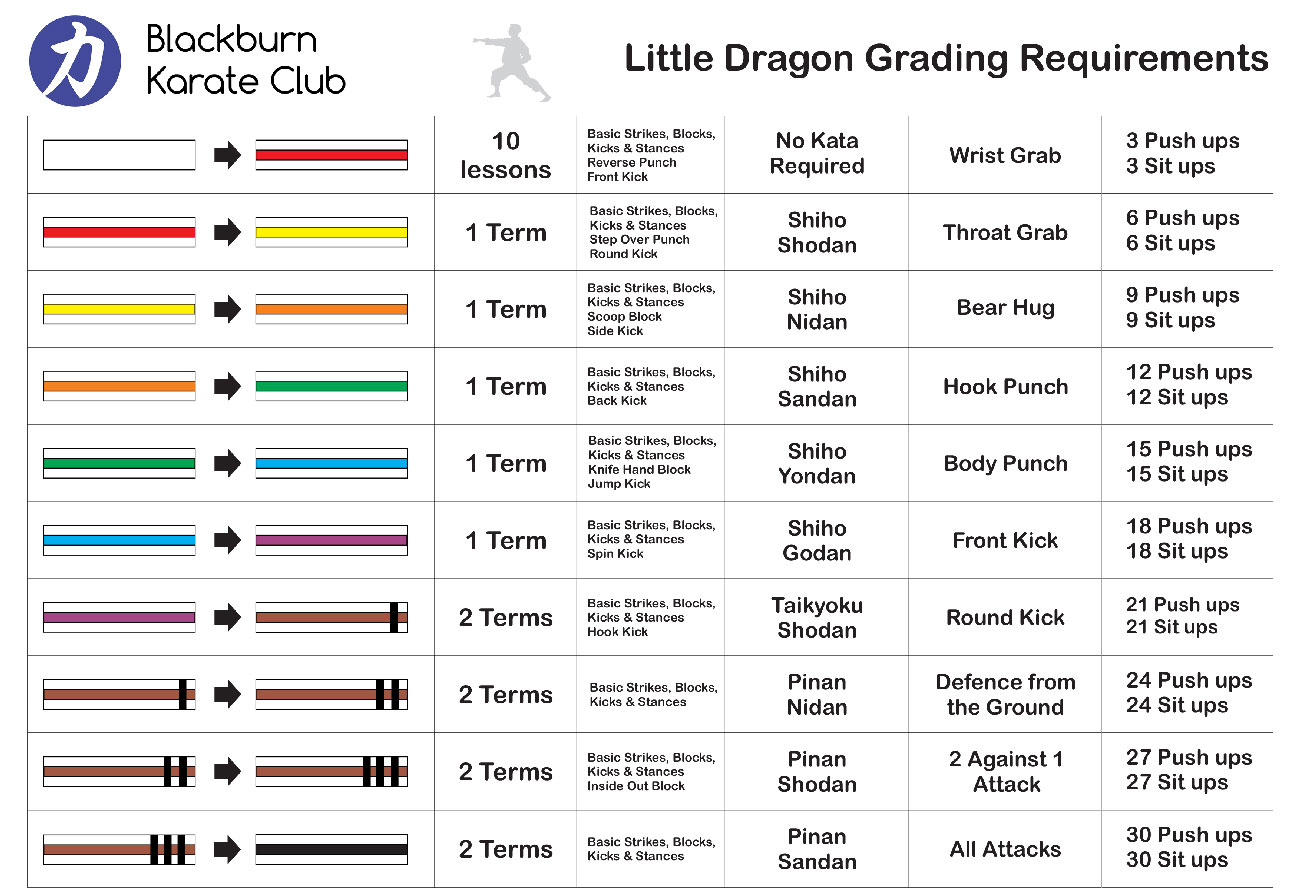 Let's get started!
Your first two classes are free
Not sure whether karate is for you?
Our free introduction is designed to make it easy for you to get started in Karate, with two free trial lessons, at no obligation. See our professional training facilities, meet our instructors and experience karate side-by-side with our students.
We also provide a free uniform and white belt upon enrolment.
Submit our online form, or call Sensei Richard on 9894 4344 to enquire.

Call 9894 4344
Sign up today